HOSTED EXCHANGE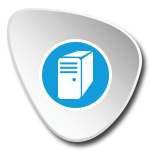 Say yes to Exchange and no to the cost and headaches of managing it. Hosted Exchange services enables our clients to take advantage of the latest Microsoft Exchange server technology with minimal cost and fuss. Many business want to look at how they can build resilience into their IT infrastructure in a cost conscious way. In many cases this is actually difficult to achieve, however with email there is a very simple solution: moving your email solution from your onsite single server to Networklife Group highly resilient managed platform without compromising on security or performance.
Business of any size can access their emails, address book, task management and documents from any internet enabled location with e-mails routed to a laptop or mobile phone of choice.
Hosted Exchange 2013 email when combined with Fasthosts leading service, support and technical expertise, gives you best-in-class business email.
Business-class email
Up to 50GB mailboxes
Anti-virus & spam protection included
Reduced IT costs
Synchronised email on your mobile & tablet
Quick & easy migration service
What do our clients think of us
Thanks to Networklife Group, our computer frustrations are new thing of the past. We always found the support team to be friendly, helpful and very quickly respond. I love that we can pick up the phone and speak directly to an expert whenever we need to help or advice…
Miran,SP Limited.