DISASTER RECOVERY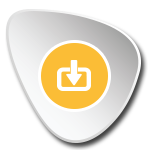 Build Reliable and Efficient Disaster Recovery!
Networklife Group offer a range of Disaster Recovery assessment services, each service designed to provide you with a clear understanding of your organisations Disaster Recovery requirements versus your current capabilities. During the engagement we review your IT service Continuity maturity, Disaster Recovery plan and the ability of your current technology to deliver against this.
Networklife Group customers benefit from our experience in designing, planning and implementing sound, real world, disaster recovery solutions. Our aim being to ensure your data and services can be restored within your specific recovery time objectives and recovery point objectives.
What do our clients think of us
Thanks to Networklife Group, our computer frustrations are new thing of the past. We always found the support team to be friendly, helpful and very quickly respond. I love that we can pick up the phone and speak directly to an expert whenever we need to help or advice…
Miran,SP Limited.