WHY NETWORKLIFE?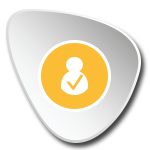 Choosing the right Technology company can be a very strenuous task.
The provision of IT services is made difficult by the continued growth of the IT outsourcing sector. With so many sub-standard IT vendors residing in the capital, it can be very difficult to identify an established organisation that has the resources and in-house knowledge required to provide a consistently high standard of support and customer service.
Having effectively served London's thriving business community for over 10 years, Networklife Group would now like the opportunity to become YOUR IT department.
Why should you choose Networklife Group

We Are Your Local IT support company.
We exclusively support London based clients and their subsidiary offices across the world. We continue to provide a fast onsite and remote computer support service from our Central London service desk.

We offer a smooth transition of IT services.
We have over 10 years' experience working with Small businesses who decided to move from their previous IT supplier because they were dissatisfied with substandard support levels and poor customer service.
We deliver a high quality service.
Elevated customer satisfaction levels with a key emphasis on quality control Exceptional customer service standards delivered by our friendly knowledgeable team Continuous evaluation of our service levels and a focus on quality control
We offer value for money.
Networklife Group delivers an 'all-inclusive' IT,Telecom,Security support services for a low-cost fixed monthly fee. We also provide Ad-hoc 'ticketed' pay as you go support services for small business users that prefer to pay for their support services on demand.
We build long term relationships.
Long-term relationships with our clients are achieved not by long-term contractual commitments, but through delivering a consistently high level of service. The high percentage of clients we obtain via existing client referrals is testament to our professional approach.
We employ clever people.
A high quality service can only be delivered by high calibre staff. Our three-stage recruitment process ensures that only the best IT professionals with the most potential are given the opportunity to join the Networklife Group family.
We recognise that knowledge is power.
A deep understanding of the latest technologies together with a comprehensive in-house skill set has kept us at the forefront of the IT support industry in London for over 10 years. Every member of staff is subject to regular training programs in numerous fields of expertise.

We are pro-active.
Networklife Group utilises the latest network monitoring technologies in order to provide a truly Pro-active IT support service. Our engineering team provides a best-advice approach to IT, offering professional, impartial advice to our clients.
We are accountable.
Networklife Group understands the importance of our role as your full-time IT services provider. We acknowledge that our responsibilities go beyond day-to-day problem solving and that we are accountable for the overall performance of your IT network.
Contact us today.
Speak directly with a sales associate today by calling 0845 6802 014 or click here to complete our online contact form. We look forward to hearing from you.
What do our clients think of us
Thanks to Networklife Group, our computer frustrations are new thing of the past. We always found the support team to be friendly, helpful and very quickly respond. I love that we can pick up the phone and speak directly to an expert whenever we need to help or advice…
Miran,SP Limited.