PRIVACY POLICY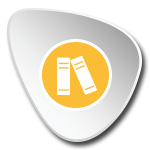 PRIVACY POLICY
We value your privacy, and we reinforce this belief throughout our organisation. Your information will be protected as described here and only processed in compliance with the EU General Data Protection Regulation (GDPR 2018). This Policy summarises the main elements and how we apply these to the way that we work together.
Data Protection law will change on 25 May 2018
This Privacy Notice sets out your rights under the new laws.
Scope:
Our Websites.
Our IT Services
Who are we?
Computer Clinic IT Solutions Limited T/A Networklife Group is a provider of IT Services, based in London. Computer Clinic IT Solutions Limited T/A Networklife Group have a registered office at Cameo House 13-17 Bear Street, London,WC2H 7AS and Company Registration Number 07091344.
How the law protects you
Data protection laws state that we are only able to process personal data if we have valid reasons to do so. The basis for processing your personal data includes, but is not limited to, your consent, performance of a contract, to enable billing and remittance, and to contact you for customer service purposes.
How do we collect personal data from you?
Website
We receive information about you from you when;
You fill out a form on our website. We may collect your name, mailing address, email address and telephone number.
You complete a survey.
You report an issue with our website.
You contact for any other reason.
You post information on our website. e.g. Comment on a blog post, a forum post etc.
We also collect information from third parties in connection with your use of our Website. For example, Networklife uses third parties such as Google for reporting and analytics to measure the effectiveness of our website and marketing efforts and to identify areas for improvement.
As you navigate through our Website, we may also collect details about your visit including, but not limited to, your IP address, usage patterns, traffic data, location data, logs and other communication data and the resources that you access. We may also collect information about your computer and internet connection, including your operating system and browser type.
Services
We receive information about you from you when;
You contact us by phone, email or otherwise in respect of any of our products and services or during the purchasing of any such product.
You contact for any other reason.
Information you provide us about other people
You may at times provide us with information about other people, for example somebody who is not the account holder but receives services from Networklife, or somebody receiving a delivery from Networklife on your behalf. We will use this information in accordance to this privacy policy and if you provide us with personal information about another person, you confirm you have made the information in this Privacy Notice available to them.
How do we use your data?
We use information about you in the following ways:
To process orders that you have submitted to us;
To provide you with products and services;
To comply with our contractual obligations we have with you;
To help us identify you and any accounts you hold with us;
To enable us to review, develop and improve the website and services;
To provide customer care, including responding to your requests if you contact us with a query;
To administer accounts, process payments and keep track of billing and payments;
To detect fraud and to make sure what you have told us is correct;
To carry out marketing and statistical analysis;
To review job applications;
To notify you about changes to our website and services;
To provide you with information about products or services that you request from us or which we feel may interest you, where you have consented to be contacted for such purposes; and
To inform you of service and price changes.
Where we store your personal data
All information you provide to us is stored on our / partners servers within the EEA. From time to time, your information may be transferred to and stored in a country outside the EEA in relation to provision of the services. The laws in these countries may not provide you with the same protection as in the EEA; however, any third party referred to above outside of the EEA has agreed to abide by European levels of data protection in respect of the transfer, processing and storage of any personal data. By providing your data to us, you agree to this transfer and storage. However, we will ensure that reasonable steps are taken to protect your data in accordance with this privacy notice.
As the transmission of information via the internet is not completely secure, we cannot guarantee the security of your data transmitted to our site and any transmission is at your own risk. Once we have received your information, we will use strict procedures and security features to try to prevent unauthorised access.
Any sensitive data (payment details for example) are encrypted and protected.
Where we have given you (or where you have chosen) a password which enables you to access certain parts of our website, you are responsible for keeping the password confidential. We ask you not to share a password with anyone.
Data Breaches
In the event of a data breach, we shall ensure that our obligations under applicable data protection laws are complied with where necessary.
Customer Data
We may use Customer Data to provide our IT Services. Notwithstanding anything else to the contrary in our privacy policy, we will not use, disclose, review, share, distribute, transfer or reference any customer data, except as permitted in our customer agreement, or as required by law.
Third Parties
For the avoidance of doubt, we do not and never shall sell your personal data to third parties for marketing or advertising purposes.
The third parties that we may share your information are:
Our service providers and business partners: Our business partners, suppliers and sub-contractors who contribute to providing the services we provide as per the contract we have with you
Our professional advisers: Including accountants, lawyers and other professional advisers that assist us in carrying out our business activities
Police and law enforcement agencies: We may share personal information with the police and other law enforcement agencies in connection with the prevention and detection of crime
Regulatory bodies: We may share personal information with third parties if we are under a duty to disclose or share your personal information in order to comply with any legal obligation or instructions of a regulatory body (including situations involving a court order), or in order to enforce or apply the terms of any agreements we have with you, or to protect our rights, property or safety of our clients, employees or other third parties
We may also disclose your personal information to other third parties, for example:
In the event we sell or buy any business or assets we will disclose your personal information to the prospective seller or buyer.
If we or our assets are acquired by a third party (or are subject to a reorganisation within our corporate group), personal information held by us may be one of the transferred assets.
Your rights
You have rights under the law which allow you to manage how your personal information is used. The following sections outline the requests you can make to us, in order to stay in control of how we use your information.
Keeping your information up to date
You must maintain the accuracy of your information and ensure all your details, including but not limited to, name, address, title, phone number, e-mail address and payment details are kept up to date at all times. You must do this by informing us in writing: privacynotice@networklife.co.uk
If you wish for us not to process your personal information
You may choose not to provide your personal information or withdraw your consent for us to process your personal information at any time. In this case we may not have the information we require to provide services and run your account, and may need to cease the services we provide. If under contract an early termination fee may be applicable.
If you wish for us to erase your personal information (Right to erasure)
If you would like us to remove your personal information from our systems and records and you are no longer a customer, you can request us to erase your data. There are some conditions that we will assess (like if there is any debt owing or open disputes). If approved we will remove your information from our systems and records after 90 days of your account being closed. The information we need to keep for legal reasons will then be stored in a secure and restricted archive file, where we will hold it for seven years from the date you finished being a customer.
Transferring your data in an electronic format
You have the right to obtain certain types of your data and for it to be provided in a commonly used and machine readable format and for it to be transferred to another organisation.
If you would like to stop receiving marketing material
If you no longer wish to receive marketing material from us, you can contact our Customer Service Team and we will remove you from our mailing list
If you would like to know what information we hold on you
If you would like to find out what personal information we hold, you can make a 'subject access request'. If we do hold information about you and you make a subject access request to us, we will:
Give you a description of it;
Tell you why we are holding it;
Tell you who it could be disclosed to; and
Let you have a copy of the information.
Please email your requests to privacynotice@networklife.co.uk so that we can obtain this information for you.
Changes to this Privacy Notice
Computer Clinic IT Solutions Limited T/A Networklife Group regularly reviews our privacy policy and we reserve the right to update or change this privacy policy from time to time.
Your continued use of our website or Service is deemed to be acceptance of any updates or changes we make to this privacy policy and as such, we ask that you review our privacy policy periodically for any updates or changes that we may have made.
COOKIE POLICY
The law on cookies demands that you, as a website user, are given the opportunity to understand how cookies are used on our websites and consent to cookies being stored on your computer (laptop/mobile/tablet)
What are cookies?
A cookie is a small text file, typically of letters and numbers, downloaded to your computer when you access websites. Typically, they contain the following information: a site name and unique user ID, the duration of the cookie's abilities and effects, and a random number. As a rule, cookies cannot be used to reveal your identity or personally identifying information.
When you visit a website that uses cookies for the first time, a cookie is downloaded onto your computer. The next time you visit that website, your computer checks to see if it has a cookie that is relevant and sends the information contained in that cookie back to the website. The website then notes that you have been there before, and in some cases, tailors what pops up on screen to take account of that fact. They also might record how long you spend on each page on a site, what links you click, even your preferences for page layouts and colour schemes.
Generally, the role of cookies is beneficial, making your interaction with frequently-visited sites smoother with no extra effort on your part. Without cookies, online shopping would be much harder. Without cookies, some websites will become less interactive with the cookie option turned off.
Our use of cookies
This Website may place and access certain Cookies on your computer. Computer Clinic IT Solutions Limited T/A Networklife uses Cookies to improve your experience of using the Website and to improve our range of products and services. Computer Clinic IT Solutions Limited T/A Networklife has carefully chosen these Cookies and has taken steps to ensure that your privacy is protected and respected at all times.
All Cookies used by this Website are used in accordance with current UK and EU Cookie Law.
Before the Website places Cookies on your computer, you will be presented with a message bar requesting your consent to set those Cookies. By giving your consent to the placing of Cookies, you are enabling Computer Clinic IT Solutions Limited T/A Networklife to provide a better experience and service to you. You may, if you wish, deny consent to the placing of Cookies; however certain features of the Website may not function fully or as intended.
This Website may place the following Cookies:
Analytical/performance cookies. They allow us to recognise and count the number of visitors and to see how visitors move around our website when they are using it. This helps us to improve the way our website works, for example, by ensuring that users are finding what they are looking for easily.
You can choose to enable or disable Cookies in your internet browser. By default, most internet browsers accept Cookies but this can be changed. For further details, please consult the help menu in your internet browser.
You can choose to delete Cookies at any time; however you may lose any information that enables you to access the Website more quickly and efficiently including, but not limited to, personalisation settings.
It is recommended that you ensure that your internet browser is up-to-date and that you consult the help and guidance provided by the developer of your internet browser if you are unsure about adjusting your privacy settings.
Links to other sites
Networklife Group may provide links to third party sites. Since we do not control those websites, we encourage you to review the privacy policies of these third party sites. Any information that is supplied on these sites will not be within our control and we cannot be responsible for the privacy policies and practices of these.
Security
We are committed to ensuring that your information is secure. In order to prevent unauthorised access or disclosure, we have put in place suitable physical, electronic and managerial procedures to safeguard and secure the information we collect online.
Further information can be found at
http://www.ico.org.uk/for_organisations/privacy_and_electronic_communications/the_guide/cookies.aspxand http://www.allaboutcookies.org/.
Please note: by signing up for any of our services you agree to be bound by all Computer Clinic IT Solutions Limited T/A Networklife terms and conditions.
Contacting us or making a complaint
If you have any questions or if you are unhappy with how we are processing your personal information, please get in touch with us. You can call us on 0845 680 2015 or chat to us online at www.networklife.co.uk
Please e-mail any questions or comments you have about privacy to us at privacynotice@networklife.co.uk
You also have the right to complain to the Information Commissioner's Office about how we process your personal data:
This privacy policy was last updated on 22 May 2018.
What do our clients think of us
Thanks to Networklife Group, our computer frustrations are new thing of the past. We always found the support team to be friendly, helpful and very quickly respond. I love that we can pick up the phone and speak directly to an export whenever we need to help or advice…
Fanos, Startex Limited.