SITE MAP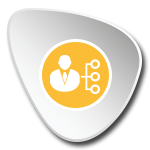 Home
IT Solutions
o   Project Management
o   Business IT Support
o   IT Outsourcing
o   IT Security Solutions
o   Disaster Recovery
o   Backup Solutions
o   Mobile VPN Solution
o   Office IT Relocation
o   Cabling
Telecoms
o   Hosted Telephony
o   Traditional Telephony
o   VOIP – SIP Telephony
o   Fibre Optic & MPLS
o   ADSL lines
o   Virtual Telephone Systems
Security Services
o   CCTV Systems
o   Access Control Systems
o   Intruder Alarm
o   Security Maintenance
   Cloud Services
o   Hosted Exchange
o   Hosted Desktop
o   Microsoft office 365
o   Share Point Online
o   Online Backup & Recovery
o   Microsoft Lync
o   Business continuity
o   UK Data Centers
o   Website Hosting
o   Domain Services
About Us
o   Why Networklife?
o   Case Studies
o   Carreers – Vacancies
o   Referral Reward Scheme
o   Our Partners
Contact Us
o   Request Call Back
o   Contacts and Locations
o   Get in Touch
o   Careers with Networklife Group
Client Area
Support Tools
Terms & Conditions
Website Policy
Privacy Policy
Accessibility
Site Map
What do our clients think of us
Thanks to Networklife Group, our computer frustrations are new thing of the past. We always found the support team to be friendly, helpful and very quickly respond. I love that we can pick up the phone and speak directly to an export whenever we need to help or advice…
Fanos, Startex Limited.