IT OUTSOURCE
Are you considering a managed service for some or all of your IT systems?
IT outsourcing is the use of external service providers to effectively deliver IT-enabled business process, application service and infrastructure solutions for business outcomes.
Outsourcing, which also includes utility services, software as a service and cloud-enabled outsourcing, helps clients to develop the right sourcing strategies and vision, select the right IT service providers, structure the best possible contracts, and govern deals for sustainable win-win relationships with external providers.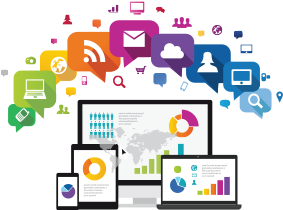 Outsourcing can enable enterprises to reduce costs, accelerate time to market, and take advantage of external expertise, assets and/or intellectual property.
Our experience across multiple businesses and industries enables us to bring best practice from elsewhere to keep your IT systems healthy.
Outsourcing isn't a package: it's the highest level of service we provide to our customers. And because service is about flexibility above all else, we deliver our services however, wherever, at whatever level feels right for you.
Benefits of a full IT Outsource include:
Systems kept running allowing focus on core business functions
Increased business efficiency by aligning IT to business requirements
Reduced business risk by investing in service not technologies
Access to expertise and the advantage of the latest technologies
Resolve of recruitment and retention problems
Reduced operating costs – typically up to 30%
Fixed service level agreements to core services, ensuring system – and business uptime for business financial certainty with predictable and fixed monthly costs removing the traditional spiked IT capital expenditure
The flexibility and scalability needed to survive in the challenging market conditions today and those of the future
What do our clients think of us
Thanks to Networklife Group, our computer frustrations are new thing of the past. We always found the support team to be friendly, helpful and very quickly respond. I love that we can pick up the phone and speak directly to an expert whenever we need to help or advice…
Miran,SP Limited.