UK DATA CENTERS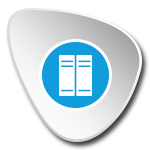 Networklife Group qualified and dedicated consultancy service, we provide professional advice to companies looking to design, build or improve their existing data centre or server room. We take a hands-on, holistic view of your service needs, enabling you to concentrate on what your business does best. Our consultants become an integral part of your operations, providing you with a single, efficient, high-value partner for your data management.
Computers, of course, require electricity, as well as protection from theft and the accidental or intentional manipulation of hardware. Put simply, one has to safeguard data centers against external influences and provide them with sufficient cooling. After all, there is a lot of powerful hardware sitting in one place.
For that reason, a data center preferably consists of a well-constructed, sturdy building that houses servers, storage devices, cables, and a connection to the Internet. In addition, the center also has a large amount of equipment associated with supplying power and cooling, and often automatic fire extinguishing systems.
What do our clients think of us
Thanks to Networklife Group, our computer frustrations are new thing of the past. We always found the support team to be friendly, helpful and very quickly respond. I love that we can pick up the phone and speak directly to an expert whenever we need to help or advice…
Miran,SP Limited.