BUSINESS IT SUPPORT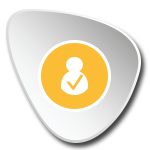 Changing your IT support company does not have to be stressful.
Our Fully Managed IT Support provides you with unlimited access to our 24/7 dedicated IT Support helpdesk, a tailored IT solution, proactive IT support and technology consulting.
We provide expert IT Support to companies across a wide range of industries and are particularly experienced at providing IT Support to companies in the Financial Services, Property and Professional Services sectors.
Outsourcing your IT means more than having support on the end of the phone when you need it. We'll assign you a dedicated IT Director who will provide you with technology consulting to help you achieve your business goals and solve your business challenges with dedicated IT solutions.
Networklife Group will fully manage the transition of services from your existing IT supplier to Network. We have over 10 years' experience working with Small businesses who decided to move from their previous IT supplier because they were dissatisfied with substandard support levels and poor customer service.
Experience a better standard of IT support and elevated service levels with Networklife Group.
What do our clients think of us
Thanks to Networklife Group, our computer frustrations are new thing of the past. We always found the support team to be friendly, helpful and very quickly respond. I love that we can pick up the phone and speak directly to an expert whenever we need to help or advice…
Miran,SP Limited.