PRIVACY POLICY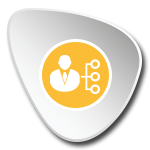 The purpose of this statement is to inform users of Networklife Group website, about what information is collected about them when they visit this site, how this information is used, if it is disclosed and the ways in which we protect users' privacy.
We are committed to ensuring that your information is secure. In order to prevent unauthorised access or disclosure we have put in place suitable physical, electronic and managerial procedures to safeguard and secure the information we collect online.
All information is stored securely and used for the purposes for which it was provided. We do not sell or rent any information.
Our website contains links to other sites. Networklife Group is not responsible for the privacy practices within any of these other sites. You should be aware of this when you leave the Networklife Group website and we encourage you to read the privacy statements on other websites you visit.
Children are not eligible to use our services and we ask that minors (under 18 years of age) do not submit any personal information to us.
What we collect
We may collect the following information
Name and job title
Contact information including email address
Demographic information such as postcode, preferences and interests
Other information relevant to client surveys and/or offers
Website Information
The material contained on www.networklife.co.uk is subject to copyright. Therefore, no material can be reproduced or transmitted in any form or by any means electronic or mechanical, without prior written permission from Networklife Group. We do allow permission for the printing and downloading of relevant information for private use only.
No information gleaned from the site can be included in any material in published work via physical, electronic or other form without Networklife Group's written consent.
Networklife Group may change this policy from time to time by updating this page. You should check this page from time to time to ensure that you are satisfied with any changes. This policy effective from 1 of March 2015.
What do our clients think of us
Thanks to Networklife Group, our computer frustrations are new thing of the past. We always found the support team to be friendly, helpful and very quickly respond. I love that we can pick up the phone and speak directly to an export whenever we need to help or advice…
Fanos, Startex Limited.